Adam (Sean Giambrone) wears a Jaws t-shirt in the "Bill/Murray" episode of The Goldbergs (Season 2, Episode 23).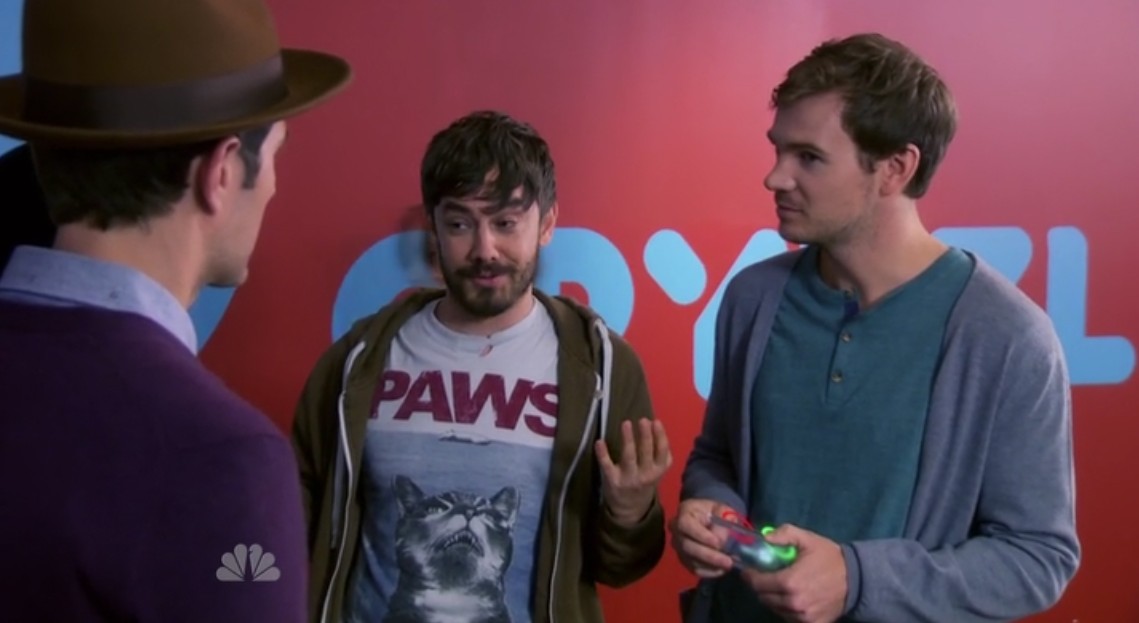 Roscoe Santangelo (Jorma Taccone) wears a Cat Jaws parody t-shirt in the "Gryzzlbox" episode of Parks and Recreation (Season 7, Episode 5).
Vince Vaughn wears an Amity Island t-shirt in the 2013 movie Delivery Man. Amity Island is the name of the fictional island in Jaws.